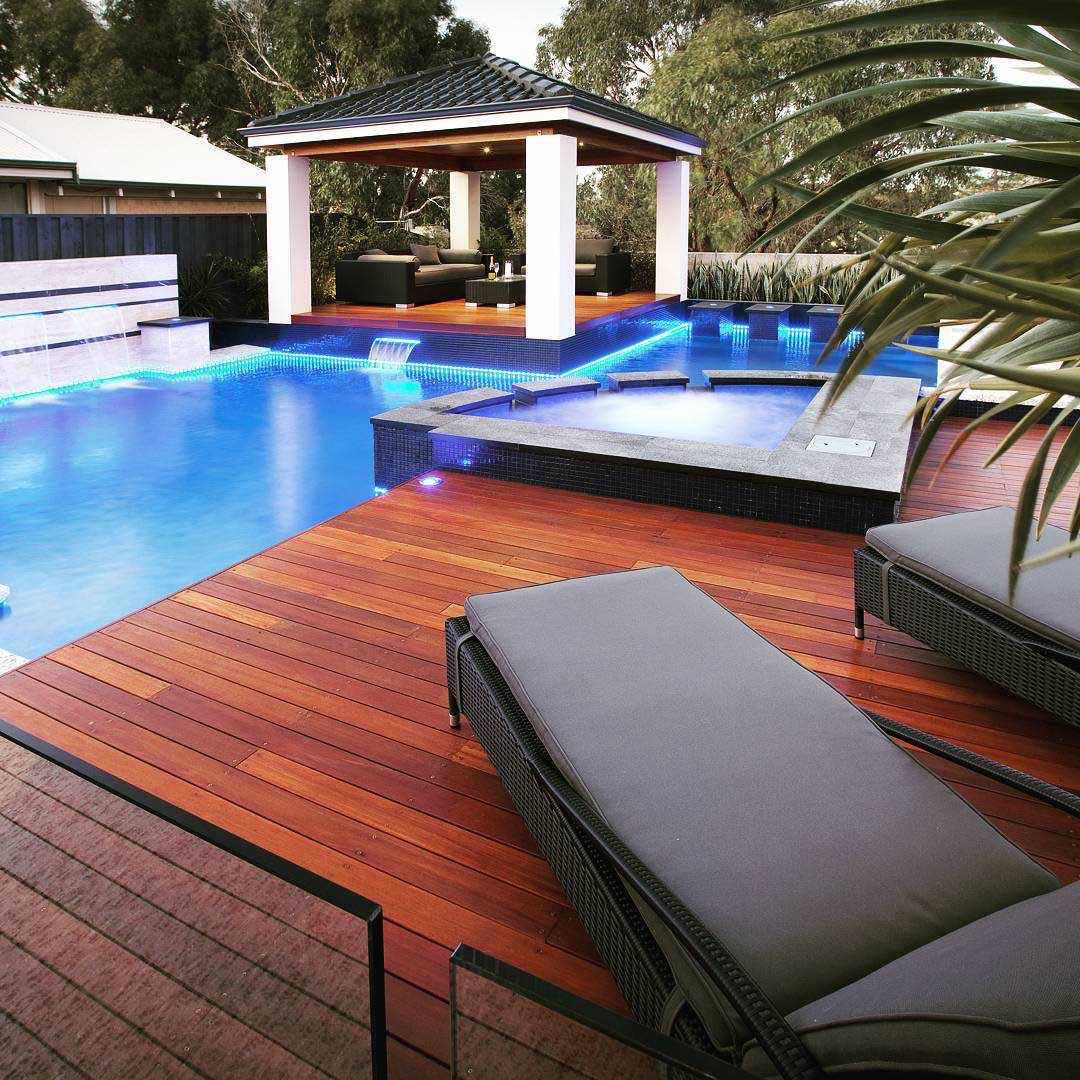 Everyone has different landscaping dreams. Some people want that sprawling lawn and cottage garden. In contrast, others desire a peaceful and relaxing space with water features and cobblestone paths. Then some want somewhere they can hang out with friends and family, a place of fun and excitement.
Landscaping for entertainment can take a lot of planning, and even an expert with an eye for detail. But one thing's for sure; there is a lot you can do under the name of entertaining. Read on to learn how you can turn your backyard into a party paradise.
Create a Focal Point
Nothing in your landscape design should ever be random. There needs to be a point of focus, so what will it be? Some people like to install a spa or swimming pool, as this tends to be the significant drawcard for a gathering of friends. Swimming pools and spas can also be a pleasant way to unwind after a hard week at work or a way to cool down or warm up.
Let There Be Light
Entertaining can be a daytime event or a night-time one, but day can soon turn into night. Cater for both. You can install both temporary and permanent forms of lighting into your softscape and hardscape elements. For example, a landscape expert may recommend inbuilt lighting in any steps, or angled lighting in your plants. Something as simple as solar lighting can have a striking effect.
Feed the Masses
For generations, food has been a reason for friends and family to gather together. That doesn't have to change with your landscape design. Consider the addition of a barbecue or outdoor kitchen. Some people prefer portable barbecues that they can move around, while others like them to be built into the landscape as a permanent and fully functioning kitchen.
Somewhere to Sit
If you are going to feed your visiting guests, then you will need to provide seating, too. The type of seating you choose can depend on your overall landscape design. For example, some people like to invest in poolside loungers, alongside picnic tables. Others want outdoor couches and benches that they can accessorise with cushions.
Think about your elements before you invest in outdoor furniture. For example, wood and wicker can look stunning, but they require a long-term commitment to maintenance. Steel, on the other hand, tends to withstand the elements well.
Privacy
When you're entertaining friends and family, you don't want to be entertaining the neighbours, as well. Privacy is one of the most sought-after features in a new landscape design.
Think about the different elements that could complement your home's design while providing privacy. For example, tall border plants, trellis, hedges, and large shrubs may all be worth considering. Talk to a local landscape expert about the best approach for your unique property.
Creating a party paradise in your yard can offer no end of benefit to the stressed or overworked homeowner. Have somewhere to relax on your own or with others, and enjoy weekends in your own private, serene space. Is your outdoor area the best it can be? It might be time to look at your landscaping options.