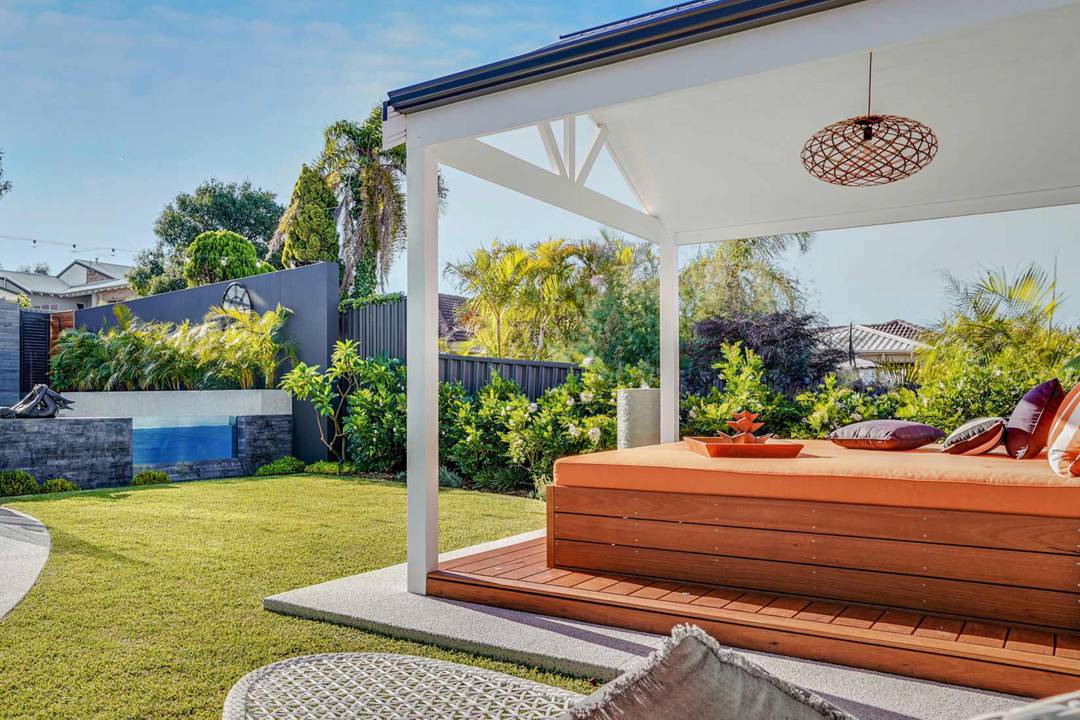 A hillside property is a brilliant way in which to highlight a home's style and take advantage of spectacular views. But for all its positive points, slopes can be quite tricky to work with, especially when it comes to landscaping.
Before you get started, why not consider the following helpful tips? They could make a significant difference in your landscape design.
Try Tiers
Planting flowers and plants on a sloping property will not always give the result you desire. Given the angling, they can be hard to control and even harder to make aesthetically pleasing. That's why tiers are a popular option for homeowners with sloping land.
With the use of concrete, railroad sleepers, stone pavers, or wood, you can create multiple levels that start from the top of your slope and work their way down to the bottom of it. A expert landscape designer can offer assistance with this process while also guiding you on the best plants to complete the look.
Install a Water Feature
Water features look stunning in any property, but they can be even more enchanting on a sloping property. Take advantage of the steep angle of your land and incorporate an elaborate water feature. A landscaping team can help with both the planning and installation of it, as well as the best plants to tie the look together.
What About Stairs?
Walking up a steep slope to get from the bottom of your property to the top is no easy task. However, if you install stairs, it can be. You can take advantage of both natural and humanmade materials, while also adding a sense of division and organisation to your property.
Once your stairs are neatly formed into your landscape, you can plant a variety of different plants on the remaining sloping component of your property.
Try a Retaining Wall
If you anticipate having problems with soil erosion, or you want to create two defining areas of your land, then a retaining wall can be the answer. You can use the space in front or behind the wall for planting, while also creating a flat area for fun family activities and relaxing.
Retaining walls come in all shapes, styles, designs, and colours, so talk to your local landscaping expert about how to tie one in with your home design.
Go Native
Not everyone wants a rigid, structured garden when they have a sloping property. Sometimes, you want to let nature do what it does best. Why not plant a variety of native shrubs and flowers and let them take care of soil erosion and ground cover? If you edge off a select portion for your yard and stairs, you can enjoy a low-maintenance area that requires no mowing or general care.
Planting on a slope comes with many challenges, but it also presents many opportunities to get creative. Whether you opt for a retaining wall, stairs, pathways, or an all-natural approach, you can be more than happy with the result. Talk to your local landscaper about what steps you should take next.