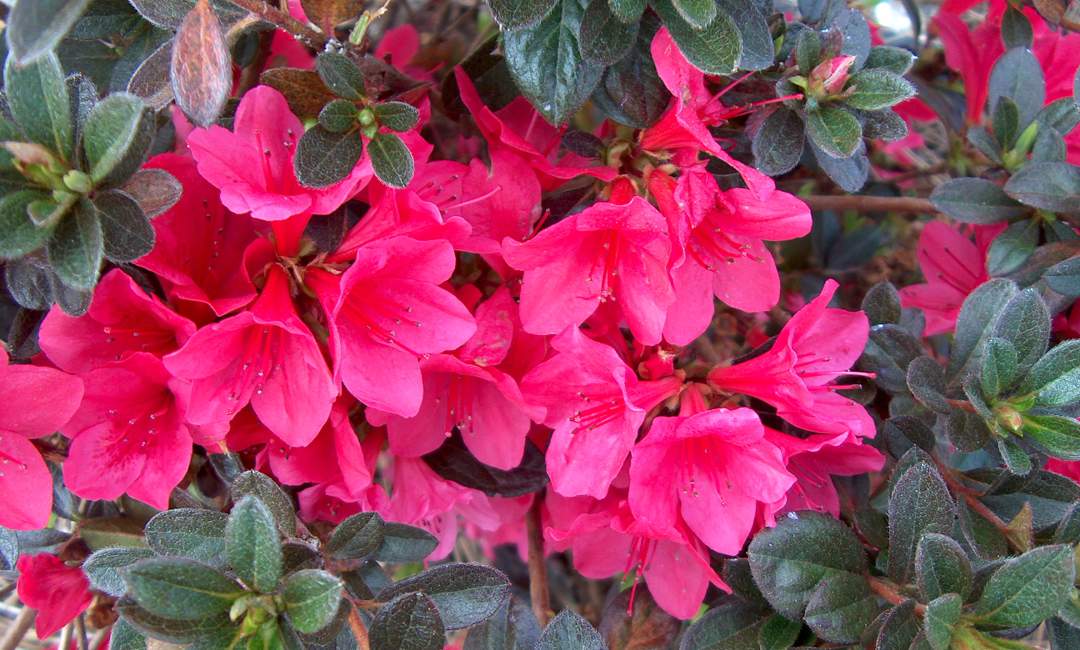 Whether you're in WA, QLD, NT, or another hot state in Australia, you'll likely struggle to achieve the landscaping you desire. After all, many plants need water to thrive, and the hot summer sun combined with temperatures over 30 degrees-Celsius gives you limited options.
But while options for what plants you can have are limited, they aren't lacking. Read on to learn what are some of the best landscape plants for dry climates in Australia.
Amber Velvet
Amber velvet is a mid-sized kangaroo paw plant that grows up to 40cm high and 50cm wide. You can plant it in the ground, in pots, and low maintenance gardens and landscapes. It's clear to see that amber velvet is as versatile as they come.
This plant thrives in well-drained soil in full sun and has a beautifully vibrant flower that can add a much-needed attitude to any garden. The best part is, it thrives in some of the hotter states in Australia like WA, QLD, VIC, and NSW.
Aranda™
Aranda™ comes from the emporium range of flowers and could be the perfect addition to your free-draining clay soil or sandy loam. It grows around 30cm high and wide and is an excellent option for border and mass planting in your landscape design.
People adore this plant type for its ability to grow in many different states. It also has beautiful blue flowers and rich green foliage without requiring too much water to thrive.
Aussie Flat Bush™
Aussie Flat Bush™ is a native shrub that thrives in dry climates. If you want to spend less time weeding and more time enjoying the things you love, then this is the plant for you. It works well as a ground cover but also adapts to slopes, gardens, and roadsides.
This plant is as hardy as they come. It suits most soil types and thrives in full sun and light shade. If you live in a non-humid, hot area, then the Aussie Flat Bush™ is well worth your consideration.
Autumn Ruby™
When you live in a dry, hot part of Australia, you might think that you can't have bursts of colour featuring in your landscaping design. After all, many flowers only thrive with sunshine and rainfall. However, the Autumn Ruby™ is an exception to that rule.
It's a rhododendron hybrid that grows up to 1.25m high and wide and enjoys full sun and partial shade. It loves well-drained soil and is ideal for planting in Western Australia, South Australia, and other hot parts of the country. You can also enjoy its beautiful lipstick pink flowers in the gardens and borders of your property.
Variegated Tanika™
If you have sandy or well-drained clay soil, then variegated Tanika might be the plant for you. It works beautifully in maintained landscapes and thrives in non-humid regions. It also only requires a little bit of shade, which means the hot summer sun will not be a problem for this plant.
Some parts of Australia can experience high temperatures throughout the year. As a result, not all plants you want to include in your landscaping design will thrive. However, there are plenty that will.