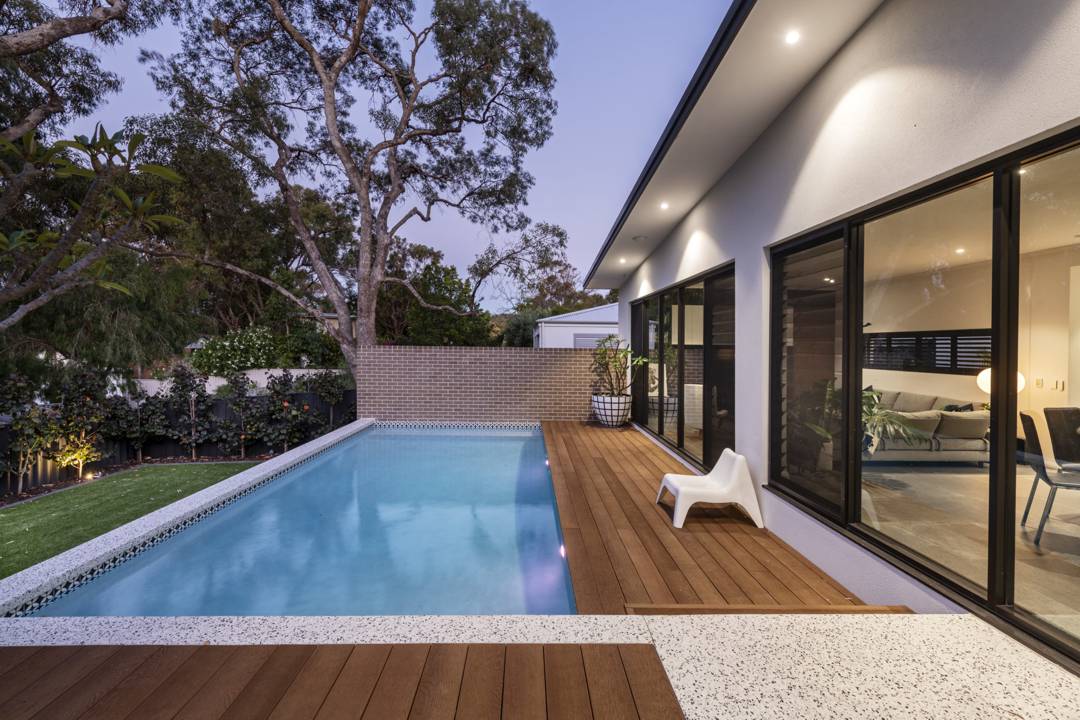 Are you about to roll up your sleeves and dig into a new residential landscape design? You may have just completed a full-scale renovation inside and want to ensure that your backyard is equally as impressive. If so, you need to choose the right landscape design and, to do so, you need to ask yourself a number of questions first.
Big Picture
Your first question will be holistic.
From a big picture perspective, what do you want to get out of this? Try to focus on a theme and everything else can flow from there. You may want your garden to complement the style of architecture of your home. Perhaps you can replicate some of its key features and link everything to a central point in your garden.
Take your time to look at the garden from every available window or door in your home and from any other entry point. This will help you visualise your design and give you an idea of where you should place each feature.
Space Planning
Next, think about functionality and usability.
You may need to prioritise some of your "ideals" or compromise in certain areas. For example, you may want to create a place for your kids to run free and will need to allocate a certain amount of space to a verdant lawn. You may like to entertain friends and neighbours and will want to earmark some of the area for a patio. Perhaps you've got green fingers and will want to grow some organic vegetables, or you may even think about installing a swimming pool. Take your time to go through all the options and decide which of them are most important for you.
Site Analysis
Now it's time to be practical and analyse your site to see what factors will affect the eventual design.
Take accurate measurements and determine how the nature of the terrain may affect your plans. Do you have undulating slopes to work with, and how will this affect drainage? What type of soil do you have on your property, as this will determine your plant selection based on water requirements? You may need to get a sample of soil and send it off for testing if you want to be 100% clear.
Climate and Environment
You should also consider your environment and average climate.
How is the weather likely to affect the performance of your new garden once it is finished? Will you be able to get the right amount of sun and shade in relation to your lawn, flower and plant beds? Will the shade for any trees in the vicinity affect the temperature of the water in your swimming pool, or will you need to consider adding a solar array in one corner for heating purposes?
Who We Are
All told, this can be quite a task, and this is where we come in. Principal Pools + Landscapes have been around for more than 12 years now and specialise in residential landscaping. Our our director Cullen Long will personally oversee each job, to ensure that we fully understand your brief.
Principal Landscapes is an award-winning member of LIAWA. We have an in-house construction team and contractors who always work closely to ensure that each project is completed within budget and on time.
How We Can Help
When you hand your project over to us, we will initially conduct a site inspection free of charge within the Perth metro area. If you want to progress, we will then provide you with a design based on your brief. This will be accompanied by all necessary information and, if needed, a 3-D visualisation package. If all of this looks good to you, a detailed quotation will follow.
The construction process involves permit applications, full scheduling and consultation. We aim to complete the work with minimal disruption to your daily life and always leave the site in a safe and clean condition.
At Principal Pools + Landscapes, we are confident that you will be delighted with our work. We will always be available to support you and help you to fully enjoy your new paradise.