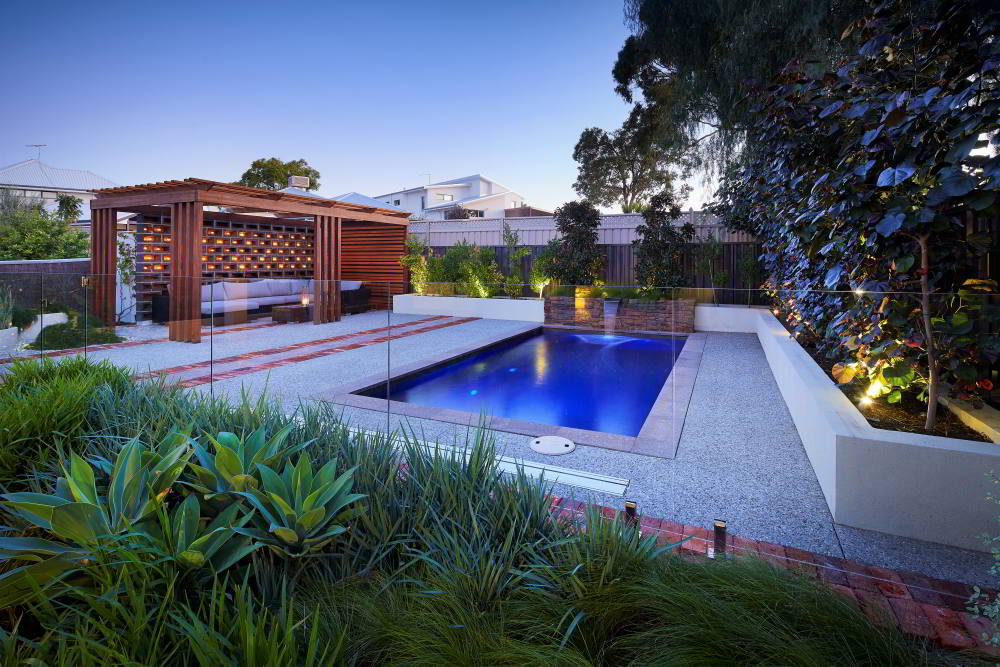 You want to give your outdoor area a bit of a refresh. It might be because you're looking to sell, you want to get more out of your space or it's just time for an upgrade. But is professional landscaping worth it?
Like building or renovating a home, the planning and design stage of a landscaped garden are critical to achieving a design which ticks all the boxes and is tailored around a specific budget.
A good landscape designer or contractor will tailor a garden design to suit you and your budget and provide a specialised construction service to bring your design to life.
Here's why it pays to hire a professional.
1. They have the experience and expertise
Gone are the days of a garden design which includes some paving, a bricked-in barbecue and some plants! Many homes these days are designed with indoor-outdoor living in mind, so the yard needs to be designed as an extension of the home.
It's the landscape designer's job to create a layout which will flow and connect with the home. So when you engage with a professional, several technical components will be considered to enhance you design that you might not have even thought of. These include:
Zones such as alfresco areas, pools and lawn or play space should blend seamlessly
Pools need to be positioned optimally while safety barriers must also be considered as they can be a hindrance if incorrectly located
Structural components such as retaining requirements can often form part of a raised pool edge, which can also create an infinity edge as well as a pool barrier when designed at 1200mm height
Trees and plants will be selected to suit specific areas and deciduous trees might be positioned to allow winter light into your home and summer shade
2. They have the industry connections
Gardens designs often include shade structures. A shade structure can be designed to not only provide shade but be a funky feature which becomes a focal point for the yard. A feature tiled wall as a backdrop might tie in with the internal tiles of your home, or stone cladding with lighting at night can become a dramatic feature.
These types of built components often require specific trades and your landscaper will either have the skills to install these components or have the connections within the industry to get the perfect outcome. They will also be able to source materials at trade cost saving you money.
3. You get a professional yet personalised service
When searching for your landscaper, you will choose a landscaper who suits you. It will start with their portfolio of work which will interest you and when you meet you will get a feel for their design direction and develop a rapport from there.
One of the key components of the design process from a designer's point of view is simple – listen to the client! Carefully listening to a client's requirements and taste and then building on that will translate to a design which responds perfectly to the brief.
You should feel that you can trust your designer and it should be an open book when it comes to communication. Often there are changes along the way and a good designer will be forthcoming and offer different solutions and advice to achieve the best results. Flexibility from the designer is important.
4. You get the results without all the hassle and hard work
The hardscaping components of a garden are not only back-breaking but will often require engineering and council approval. It's important that the professional designs a space to meet council guidelines.
The planning and approval process is equally as important as the construction process and a professional landscape designer will not only know the correct construction techniques and follow engineering specifications when required, but they will also do the 'heavy lifting' for you.
Installing a cabana roof or a paved driveway can be physical work, but a professional contractor will be up for the challenge and an experienced team will equal a quick and accurate installation.
5. You can create your dream outdoor space and increase your home's value
A professional garden design will enhance your lifestyle. Perth's beautiful weather encourages us to spend lots of time outside, so why not create an outdoor room where you can spend time relaxing with your family?
For example, a pool area which the kids will love (or a swim up bar which the parents will love!) or a fire pit or pizza oven area with some funky seating which encourages you to use your outdoor space on a cooler night or when entertaining.
Features such as these will not only enhance your lifestyle, but they will also help sell a home and can add significant value to your property.