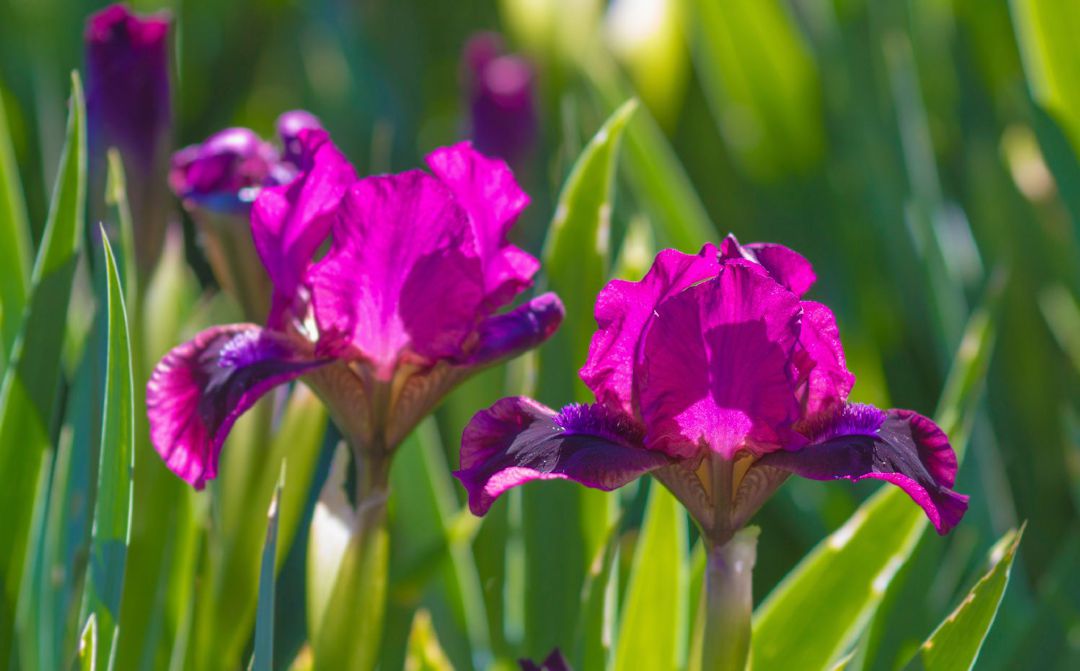 While much of Australia experiences blistering hot temperatures at various times of the year, some parts of the country can get quite wet. As a result, homeowners must think long and hard about their landscaping to ensure their plants will survive and thrive.
Whether you live in Queensland, New South Wales, Tasmania, or somewhere equally as prone to rainfall, read on. Here are some of the best landscape plants for wet climates. You'll be pleased you did your homework.
Iris
Irises are a showy perennial that adds much-needed vibrancy to any section. Whether you're starting your garden from scratch or you're investing in landscaping, they are certainly worth having around.
Iris flowers thrive in many different climates, including sub-tropical, cold, warm, semi-arid, and wet. Most importantly for those who live in a damp area, they love wet conditions. In fact, they require regular watering if you don't tend to get a lot of rainfall.
Plant irises in deep, well-drained soil in full sunshine and watch as they thrive. This beautiful flower will not disappoint with its vibrancy and hardiness.
Callistemon Dawson River Weeper
If you live in Queensland, the Callistemon Dawson River Weeper might be a plant that's worth your inspection. It acts as a screen tree or hedge and produces beautiful red bottlebrush flowers that attract nectar-feeding birds.
It likes a full position in the sun but does enjoy a lot of water. Until it's established, it also requires mulch. While you can't grow this plant if you live in Western Australia or South Australia, it's a standout option for wet climates elsewhere in the country.
Callistemon Great Balls of Fire
If you live in a wet part of Australia, or you are looking for an all-around hardy plant for your landscaping, then Callistemon Great Balls of Fire could be it. Use it as a form of hedging or as a feature plant in your new landscape design.
This hardy plant thrives in the sun, coastal conditions, and areas with a lot of rainfall. The only thing it doesn't love is frost. Enjoy the beautiful grey-green foliage against a backdrop of peach and pink flowers.
Spider Lily
Not only is the spider lily an attractive plant for any new landscape, but it's also a hardy one that adapts, survives, and thrives. Spider lilies clump naturally and work as ground cover in full sun and shade.
They prefer coastal and wet areas and require plenty of water during periods of minimal rainfall. Given its low flammability, it's also approved by the fire service for being planted near houses.
Lomandra Hystrix – Mat Rush
If you live somewhere wet or humid, then don't look past Lomandra Hytrix as your next landscaping purchase. This bright green plant with yellow flowers is a jack of all trades in the plant world.
People enjoy it for its weed suppressant properties, ground cover, and erosion control. You can also plant it in pots or as a feature plant in your new landscape design. Regardless of your climate, location, or soil, you will likely find that Lomandra Hystrix thrives.
Not every plant you welcome into your garden is going to survive heavy rainfall, but you will be surprised at how many can and do. Any of these options above could be well worth your consideration when planning your next landscape upgrade.