PRINCIPAL POOLS + LANDSCAPES – NEDLANDS
Principals landscaping and landscape design team works within the Cottesloe area consistently.
Anyone who lives in Nedlands knows it is one of the most desirable locations to live in Western Australia. Part of the reason why that is so is the many wonderful properties that local residents own, and as such, there is a high demand for services that can enhance both the appearance and the value of those properties in Nedlands. So, what property enhancement options do Nedlands homeowners opt for?
One of the most popular means of transforming properties is to augment the garden and the best option for that is to request that Principal Pools + Landscapes Nedlands create a stunning landscaping design, and for the ultimate outdoor transformation, to include a pool in that design too. We will explain how we can do so on this page, will also highlight our unique process to create landscape designs in Nedlands, and point to the many awards that our landscapers have won.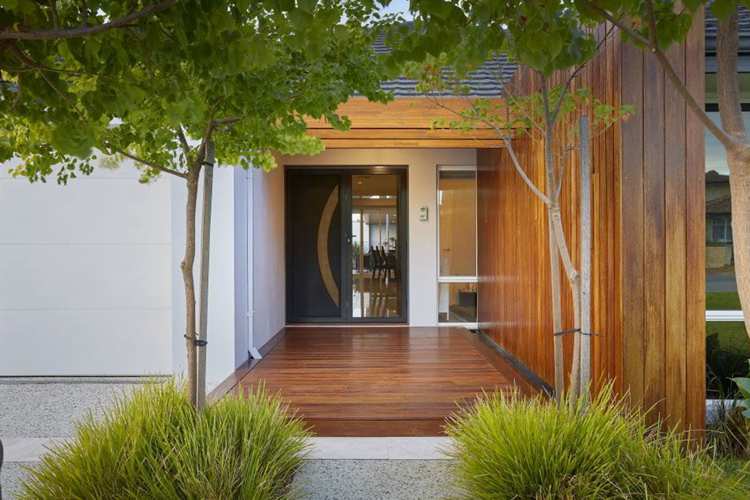 Five-Star Landscape Design Nedlands
When it comes to choosing landscapers in Nedlands, one of the primary considerations should be how much they are going to listen to and incorporate your own ideas into the final design. For Principal Pool + Landscapes Nedlands, not only is that something we strive for, but it is also our number one priority.
Helping our clients realise their dream garden by including as many, if not all, of their thoughts and ideas within their landscape design as we can, is the core principle by which all our landscaping is created. We understand that whilst any single landscaping project might involve us for a few days, weeks, or months, depending on its scale, our clients and their families will be living with and experiencing that design for years.
This approach means that each landscape design in Nedland we create has as much of the client's ideas within them as it does ours. Of course, we take care of the planning, the personnel, and the construction, and given our high standards of professionalism and service, it is why we are regarded as a five-star landscaper in Nedlands. We hope to show you why that is so if you give us the privilege of designing your landscaping.
Superior Pool Landscapers Nedlands
A hugely popular way to boost both the appearance and the value of your home is the addition of a pool. That is exactly what Principal Pools + Landscapes take pride in doing, like in many of the stunning pool landscaping projects we have completed.
One of the reasons that our pool landscaping in Nedlands is so sought after, is that every project we undertake can be a bespoke design to suit the personal preferences of each client. This means that your pool design can include as many or as few additional features as you wish. In designing your pool you can select which materials are used for construction, which tiles it has on the surface, and the size and shape of your pool are both also at your discretion.
To augment your pool,  additional features can include decking, seating, a wading pool, and if you want to make your pool a true magnet for friends, family, and neighbours,  you can even request that we design a pool bar that everyone can swim up to.
The enhancements do not stop there because residents in Nedlands can have the ultimate pool landscaping experience by including a spa in the design. The option to sit and relax in a warm spa is one which many of our clients jump at, and who can blame them for wanting such luxury for their home?
Nedlands Supreme Landscaping Designers With Multiple Industry Awards
There are many ways in which a business can measure its success with one of the most obvious being its profits. Whilst we are certainly grateful that we are a profitable business, Principal Pools + Landscapes also take great pride in measuring our success by the number of positive testimonials that we receive from our satisfied clients and as they tell us we are doing things the right way.
Another reason for taking pride in our work is the recognition we receive from organisations within the landscaping industry. Having the Swimming Pool And Spa Association designate us Residential Landscape Designer of the Year, and the Landscape Industries Association award us for the Best Built Landscape Feature are titles which, along with client testimonials, spur us on even more to make every landscape design in Nedlands we create the best it can be.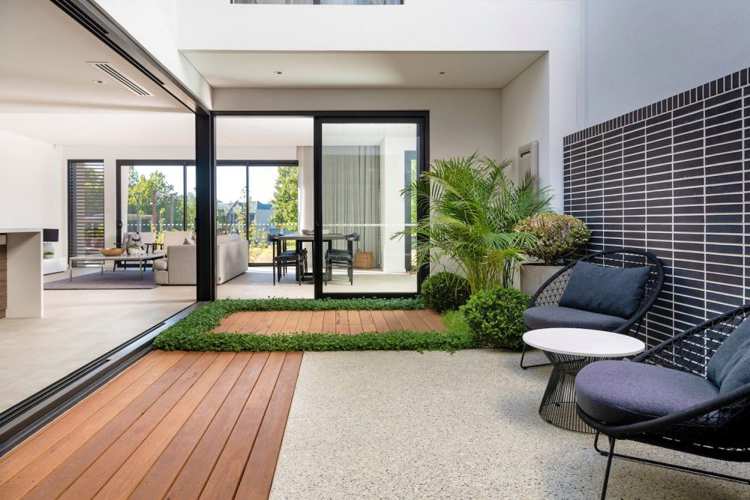 Why Client After Client Hails Our Landscaping In Nedlands
So, why do clients of Principal Pools + Landscapes Nedlands, love what we do for them when we create landscape designs in their garden, and construct their new pools and spas? There are several reasons ranging from those that make a significant difference, to those little touches that make our service stand apart.
An example of something which might not seem that significant, but which our clients truly appreciate is that we provide them with a single contact. That way, rather than being passed from extension to extension,  they can speak to one person who can advise them and keep them updated on the progress of the entire landscaping project.
As for some of the more significant reasons our landscaping clients in Nedlands appreciate what we do, many of them stem from our proven formula for ensuring that every landscaping design we create is exactly what our clients wish for. The key to that is Cullen Long,  our founder and managing director, whose approach to landscaping design differs from most.
Cullen is determined that every landscape design we create has as much input from the client as possible. To enable this, he consults which each one, often at their residence, and so when the final 2D or 3D design is presented to the client, it has been greatly influenced by their own ideas.
Once the green light to proceed is given by the client, we then start planning the entire project including the timescale, the landscapers we require for the construction, any qualified contractors we will be utilising and also that all regulations which apply will be met. The benefit to you of us taking this umbrella approach is that we can control all aspects of the project and thus make sure targets for timescales and budget are hit.