PRINCIPAL POOLS + LANDSCAPES – FLOREAT
This landscaping and landscapes design team work around the Floreat area on a regular basis.
Did you know that the name 'Floreat' is a Latin word for 'flourish'? One look at the beautiful surroundings that Floreat residents are lucky to have, such as the beach to the west, the numerous green spaces, and some stunning homes, there is little doubt that Floreat is a flourishing location. And it will continue to flourish because so many homeowners are taking steps to further enhance the appearance of their properties.
One of the best ways that a home can be transformed is to focus on its exterior and specifically the garden. As such, the team at Principal Pools + Landscapes Floreat are in constant demand to design and construct landscaping and pools for many local homeowners. Our proven formula for designing landscaped gardens is hugely effective and if we are asked to include a pool or spa it can transform a great home into an awesome home.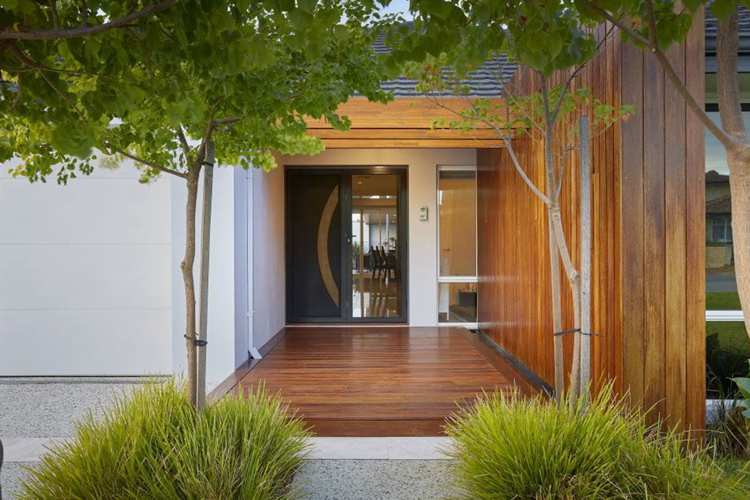 First-Class Landscapers Floreat
In the introduction we mentioned many residents choosing to enhance both the appearance and the value of their home, so now is a good point to outline how landscaping from Principal Pools + Landscapes can do likewise for your home. The most obvious way is that it can turn your garden into an outdoor space that you wish you could remain in forever. The layout, the colours, the features and even the individual plants will combine to enhance the entire area.
Part of getting the individual elements of your landscaping as perfect as we can for you involves seeking your ideas and your desires for your garden. We do not simply churn out templated gardens but instead create bespoke designs for each customer. This individual approach ensures that your landscape design matches your needs and wants above all other considerations.
We will consult with you regarding the design, and once you are 100% happy with it we then instigate our first-class planning and construction. This takes care of the engineering considerations, any regulations which need to be met, and also ensures that we have sufficient resources, such as the required landscaping personnel and materials, to complete the project on time and most importantly, within the budget, we agreed with you.
Deluxe Pool Landscape Design Floreat
If the idea of having a pool in your garden appeals to you, then you are not alone as many residents in Floreat have had a similar thought and proceeded to have one built for them. However, this often entails two separate companies, one for the garden landscaping and one for the pool. The huge benefit of choosing Principal Pools + Landscapes is that we are experts in both garden and pool landscaping, meaning the entire design can be integrated for maximum effect.
With our pool design complementing our garden design, and vice versa, we can provide you with an outdoor space that both functions and appears perfect. In addition, our landscapers in Floreat can offer you numerous options that can take your pool's design to an even higher level.
The options we refer to include the core ones such as the size, shape, and construction materials, allowing us to create a pool that is unique to you and your outdoor space. However, you can enhance your pool further with lighting, decking, tiling, seating and even the addition of a wading area.
Want more? Well, how about the inclusion of a spa to give yourself the luxurious means of relaxing that you know you deserve? With us designing, planning, and creating your garden, pool, and spa, you know that everything will be synced to ensure your completed outdoor space and all its features will be one of Floreat's best.
Floreat's Landscape Design Champions
When you entrust  Principal Pools + Landscapes to design and create the landscaping for your garden, pool, or spa, you are choosing a landscaping business that is proud to call itself "award-winning". Not only were we deemed to be Residential Landscape Designer of the Year, but we have also won the Best Built Landscape Feature award.
Whilst we are certainly proud to be recognised by those within the landscaping industry, it means even more to us when our clients award us with their glowing testimonials. Receiving positive reviews and the plaudits of our customers means the world to us and are why we aim with every client to do such a great job for them,  that they will also honour us with their testimonial.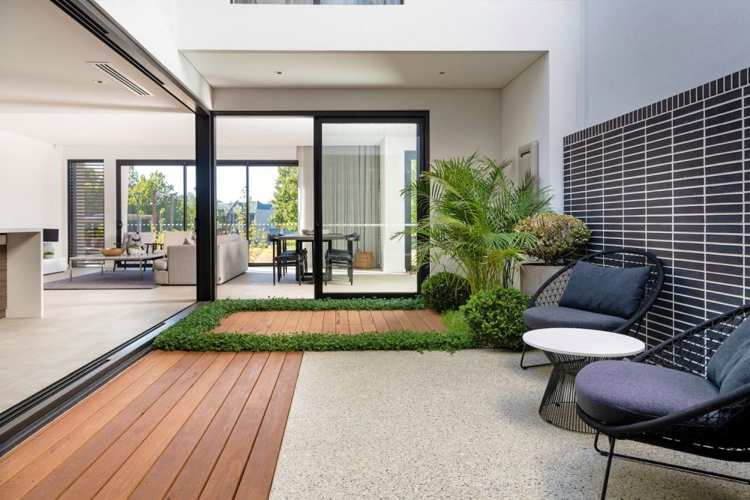 How We Turn Ideas Into Stunning Landscaping In Floreat
Every time we create a stunning landscape design in Floreat, it starts as a series of ideas. However, those ideas do not necessarily all come from Principal Pools + Landscapes, but rather, from the minds of our clients.
We fully appreciate that anytime we are asked to do landscaping within a garden, to create a pool, or instal a spa, it is the client and their family who will be using them each day once our work is completed. For that reason, the first step we take when someone asks us about a new landscape design in Floreat is to consult with them at their property.
Here is where our approach differs once more, as on almost every occasion it is Principal Pools + Landscapes' founder and managing director, Cullen Long, who makes that visit. His desire to make every landscape creation we are responsible for not only be the best but to also fully encapsulate the ideas and desires of our clients is why his hands-on attitude creates so many delighted clients.
Combing Cullen's passion for,  and experience of,  landscaping with the ideas of the client, means the finalised 2D or 3D landscape design ticks every box regarding feasibility, aesthetics, logistics, and budget. From there we plan the construction, setting out a timeline as we do, and also ensure that all regulatory considerations are in place.
If at any stage you need to speak with us to either ask a question or seek an update, we make it easy for you by having one of our team as your single point of contact. Simply call them and they will be happy to help.