Number 1 PRINCIPAL POOLS + LANDSCAPES – DALKEITH
As a resident of Dalkeith, you already know that it has some of the most stunning properties in the Perth area. For this reason, there is a desire amongst many homeowners in Dalkeith to enhance their property even more. This means to have their garden professionally landscaped and with the addition of pool landscaping being a highly popular enhancement to local properties.
To ensure that their landscaping project goes as planned the choice of the landscaping company is vital, which is why we at Principal Pools + Landscapes Dalkeith, are proud that many homeowners choose us to design and construct the landscaping which will transform the appearance of their home and also significantly increase the value of it too. Here you will discover why we are many Dalkeith residents' premier choice for pools and landscaping design.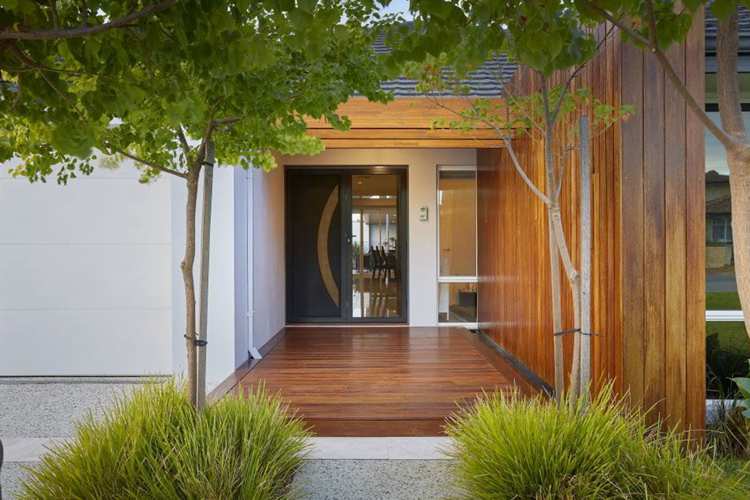 Landscapers Dalkeith
So, why are you considering landscaping for your Dalkeith home? It might be that you want to transform your garden into a space that you can be proud of. You may feel that your family deserve a more appealing outdoor space where they can gather, relax, and soak up the warm sunshine. At a more practical level, you may see it as an ideal investment with which to augment your home's value.
It could be any of these or a combination of all, and for the team here at Principal Pools + Landscapes Dalkeith, we are primed to make all of those reasons come to fruition. From your first call with us, through to completing the project, you can be sure that the team responsible for your landscaping has a long and proven track record of satisfied customers.
With each of those customers having different ideas they wanted including in their landscape design, they all had different size and shaped gardens, and they also had different budgets that they were prepared to invest in enhancing their gardens. Thanks to our knowledge, experience, and passion for landscaping excellence, we not only designed them the perfect garden but also constructed it for them too.
Premium Pool Landscape Design Dalkeith
One of the ways many homeowners in Dalkeith take their ideal outdoor space to another level is with the inclusion of pool landscaping. In other words, they have a pool designed and constructed within their garden. We at Principal Pools + Landscapes pride ourselves on the many pool designs we have created and each of them has added beauty, functionality, and importantly, value to the properties where they are located.
You might not immediately associate a pool with beauty, but given the options you have for pool landscaping from us, you will soon understand why it is the case. You can select from a choice of construction materials, from the tiles for your pool, and also select the surroundings for it too such as decking, seating, and lighting. You can even request that we include in your design a pool bar for that ultimate indulgence.
Once complete you will be the envy of your neighbourhood, as well as having the ideal outdoor space for you, your family, and your friends to have fun or relax depending on the occasion.
Whilst a pool is a great place for relaxing, there is another and even more special way of relaxing and that is in a spa. If that appeals to you then you are in luck because spa design and installation is another service which we provide for our clients. With a spa included in your pool landscaping design, you have the best of all worlds for your garden, with the knowing assurance that your investment will be returned within the inevitable significant increase in your home's value.
Multiple Award Winning Landscape Designs Dalkeith
Principal Pools + Landscapes take the utmost pride in what we have achieved over the many years of designing garden and pool landscapes for our clients in Dalkeith and other local areas. This was especially so in receiving several accolades and awards in recent years from esteemed industry groups.
The Swimming Pool And Spa Association named us the Residential Landscape Designer of the Year, and the Landscape Industries Association presented us with the Best Built Landscape Feature Award. In addition to these, we have also been finalists in numerous other landscaping design award categories.
We are extremely proud of all the awards we have received, but the best accolade we can ever receive is a positive testimonial from a client. We are eternally grateful for the many such testimonials our landscaping designs in Dalkeith have generated from our satisfied local customers.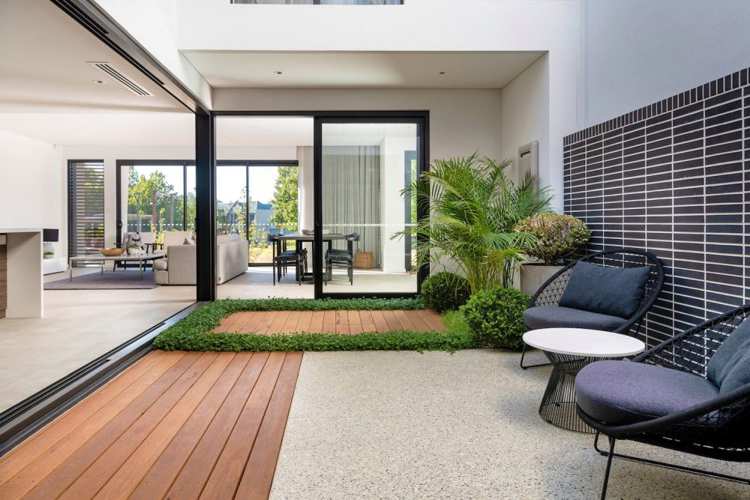 First Consultation To Completion – Our Landscaping Success Formula In Dalkeith Flourishes
When it comes to landscaping in Dalkeith, the approach that Principal Pools + Landscapes takes is different to most other landscaping companies. We appreciate that a landscaping project is something that a homeowner may not have embarked upon before, so we understand there will be many questions, especially relating to the design.
This is where our founder and managing director, Cullen Long sets the example for all of us at Principal Pools + Landscapes in seeing every landscape design as a unique opportunity to excel. His passion for landscaping manifests in the fact that he consults personally with each client and in doing so ensures that the finalised design is both aesthetically appealing and logistically capable of being implemented.
In addition, Cullen makes it his mission to listen to the ideas that our clients have, and for each feasible one, he will strive to include it in the finalised 2D, or 3D design. Once the client approves, we then set to work on the planning stage which will cover engineering considerations, and have the necessary landscaping personnel in place. We even go as far as ensuring all regulatory elements which apply have been met or approved.
We also appreciate that time and money are important considerations and thus every landscape design in Dalkeith that we embark upon is primed to be completed on time and within our clients' budget. Finally, if at any stage you need our advice or an update, we provide a single point of contact so you get us straight away knowing your project.