PRINCIPAL POOLS + LANDSCAPES – COTTESLOE
Our landscaping and landscape design teams work around the Cottesloe area on a daily basis.
We think that Cottesloe is one of the most beautiful places to live, not just in Perth, but in the whole of Australia. You can increase that beauty without even leaving your home. Thanks to Principal Pools + Landscapes, Cottesloe, you have the opportunity to transform your front or backyard and gardens with a stunning landscape design or the addition of a pool.
We know you are passionate about making your home and garden look as beautiful as you can, and we share that passion. However, at Principal Pools + Landscapes we are fortunate that we get to do it every day for our clients who are looking for landscapers in Cottesloe. From the second they first contact us, to the moment our work is complete, every step we take has the aim of creating the garden of our clients' dreams.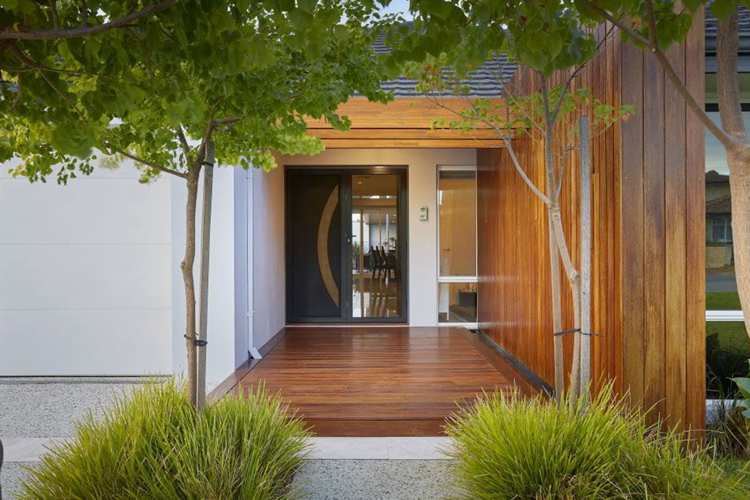 Professional Landscaping Cottesloe
A professionally designed landscape garden adds a marvellous outdoor feature that provides you, your family, and your friends in Cottesloe with opportunities to meet, relax, chat, have fun, all in beautiful surroundings. It can also augment your property's value meaning your investment in your landscaping design provides a healthy financial return should you ever choose to sell your home.
Whether your garden requires a simple remodel or a comprehensive overhaul, our expert landscaping design and construction team can transform it into the garden of your dreams. We bring our many years of experience and our expertise to ensure that every landscaping project we undertake in Cottesloe results in our clients being delighted with the unique enhancement to the architecture of their home which we have created for them.
To achieve the design of your dreams we will come to your home to listen to your ideas and then transform them into a concept design in either 2D or 3D. Once you are happy to proceed, we then deal with plans for the engineering and construction aspects of the project, gain council approval, and then begin the work to transform your garden into one of the most stunning landscaped gardens in Cottesloe.
Pool Landscaping Cottesloe
Adding a pool to your property is one of the best ways to not only increase its value but to provide you and your family with an outdoor feature that is both fun and stunningly beautiful. Your options for pool landscaping in Cottesloe are almost limitless given that there are so many ways that we can design your pool feature and its surroundings.
Options include the size, shape, and construction materials for your pool which can be designed to suit the dimensions of your gardens and your personal preferences. Materials choices include concrete or plaster plus the option of having your pool tiled. You could opt for a wading area, choose to have your pool heated or not, there are lighting options to decide upon, and you can even ask us to include a pool bar which you and your guests can swim up to.
There is also lots of scope regarding the design and decor of the features and furniture that surround your pool with decking, roofing, and seating all possibilities. You may also decide to go all-in and include the added luxury of a spa so that everyone can relax in the warm water, whilst surrounded by the beauty of your landscaping design.
Whichever options you choose for your pool landscaping design, you can be certain of our experienced pool construction team completing the work to the highest professional and industry standards.
Award-winning Landscapers Cottesloe
If you need any further proof that we are the leading landscape designers in Cottesloe, then we ask you to look over the numerous landscaping awards that we have won. Principal Pools + Landscapes are proud that we have been received recognition from our contemporaries by being awarded so many accolades for our landscaping and pool designs.
Examples of these awards include Residential Landscape Designer of the Year from the Swimming Pool And Spa Association (SPASA) and the Best Built Landscape Feature from the Landscape Industries Association. We have also received silver and bronze awards from these same industry associations and have been a finalist in several other landscaping and pool design categories.
We highlight these not to boast, but to stress that when you are looking for landscape design in Cottesloe, if you choose Principal Pools + Landscapes you would be employing one of Cottesloe's premier landscaping design companies and one which has been recognised repeatedly by the wider landscaping and pool design industry.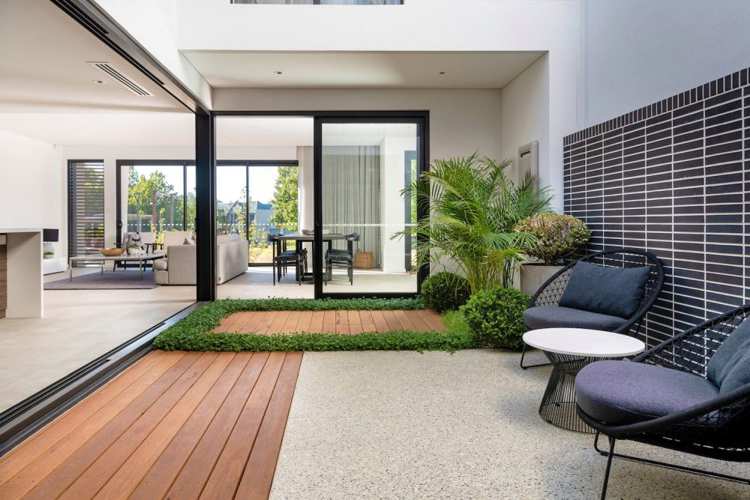 Landscape Design Cottesloe – Our Winning Formula
It is no accident that Principal Pools + Landscapes have numerous delighted clients in Cottesloe. It comes as a result of our proven process that takes you from your initial enquiry to sitting in and enjoying your completed landscaping design, including your pool if you are adding one.
We understand that no two clients will have either the same garden shape or size nor will any two clients have the same landscaping needs and wants. This is why we look upon every project we undertake as an exciting opportunity to design and create a unique landscaping experience for each of our clients living in Cottesloe.
Our founder and managing director, Cullen Long,  is passionate about pool and landscape design, so much so that he personally consults with each client to ensure that the finalised 2D or 3D design is one that not only meets the wishes of each client but also meets all the necessary standards and building regulations that may apply to the project.
When the construction of your pool and landscaping design begins, you can be sure that our hand-picked construction team and fully qualified contractors will work in harmony. This ensures that the project is completed within the agreed timescale and that it falls within your budget.
One important point of note is that throughout the entire process, because everything is done under the auspices of Principal Pools + Landscapes, Cottesloe, you will only ever need one point of contact making it convenient and easy for you to ask us any questions or to seek advice about your landscape design.