PRINCIPAL POOLS + LANDSCAPES – CLAREMONT
Our landscaping Claremont team go above and beyond to work towards your design dreams.
For anyone living in Claremont who owns their home, doubtless, there will have been many occasions when you have pondered how you could improve its appearance, increase its value, or ideally, both. There are numerous ways you can achieve these aims, but one which has proven to be extremely popular is having a landscaping design created for the garden. Additionally, many homeowners are also opting for pool landscaping as well.
As for who to employ to design and construct these landscaping projects, the premier solution is Principal Pools + Landscapes Claremont. Our professional landscape design and construction team are responsible for some of the most stunning landscaping found in the gardens of Claremont. Read on and you will discover why that is so, and also how our award-winning landscapers in Claremont can turn your garden into a prized asset that is the envy of your neighbours.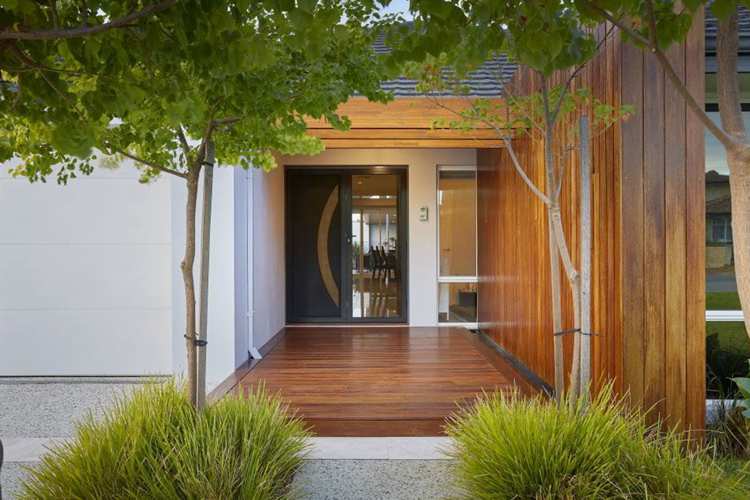 Top Quality Landscape Design Claremont

So, what would you like your landscape design to look like? Being asked that question you might have zero ideas, or it may be that you have an exact image of your ideal garden in your mind. Whether it is either of these or somewhere in between where you have some ideas of what you want, all of them are great places to start. The reason is that we want your landscape design to be unique to you, and be loved by you too.
We say unique, because not only will your thoughts about your garden's design be different from everyone else's, the size and shape of your garden is likely to also differ. One of the huge benefits of asking Principal Pools + Landscapes to help you design your garden is that our experience over the years has taken us to just about every kind of garden you can imagine. We should also point out, that with every one of those gardens our clients have been delighted with the results.
Our goal with all landscaping in Claremont is to design and construct a new outdoor feature that has neighbours looking over their fences with admiration, and possibly even a little bit of jealousy. We also aim to provide you with a garden that creates the perfect surroundings for you to sit and relax, soak up the sun, and also have the satisfaction of knowing that your landscape design has added greatly to the value of your home.
Stunning Pool Landscaping Claremont
In addition to having your garden transformed with a stunning landscape design, how about enhancing your outdoor space even further with the addition of a pool, a spa, or really go for it with the addition of both? Pool landscaping in Claremont is one of the ways that many Claremont residents not only enhance the value of their property significantly but also provides a fantastic outdoor feature for them and their families to enjoy.
A pool can be an energetic place with kids and adults jumping and swimming in the water, it can be a tranquil spot where you float on the surface, or simply be a place to cool off after a hard day at the office. As well as being suitable for multiple uses, you can also choose from several options regarding the design and construction of your pool.
These choices include plastic or concrete construction, a choice of surface tiles, decking, having a heated pool, and more the possibilities do not end there. You also get to choose the lighting and the seating to create your perfect pool area.
What about going all-in, and adding a spa to your outdoor paradise? Imagine being able to relax in your very own spa whenever you wish, and the delight of your friends and family when you invite them to use your spa too. Whatever pool and spa options you select you can guarantee that Principal Pools + Landscapes Claremont will design and construct it to the highest standards.
Landscapers In Claremont With Award-Winning Designs
If you want some idea of how well we look after our landscaping clients not just in Claremont, but throughout the Perth area, please read some of the testimonials that past clients have given us. You will see phrases like "We Got Everything We Asked For", "Hassle-Free Landscaping Experience", and "Landscapers With High Standards". When we receive such kind words it makes what we do for our clients even more special to us.
We are also proud that within the landscaping industry we are highly regarded with awards such as Residential Landscape Designer of the Year and Best Built Landscape Features from leading landscaping industry groups.  The pride we take in receiving such awards is every bit as real as the pride we take in giving every landscaping client the best experience we can.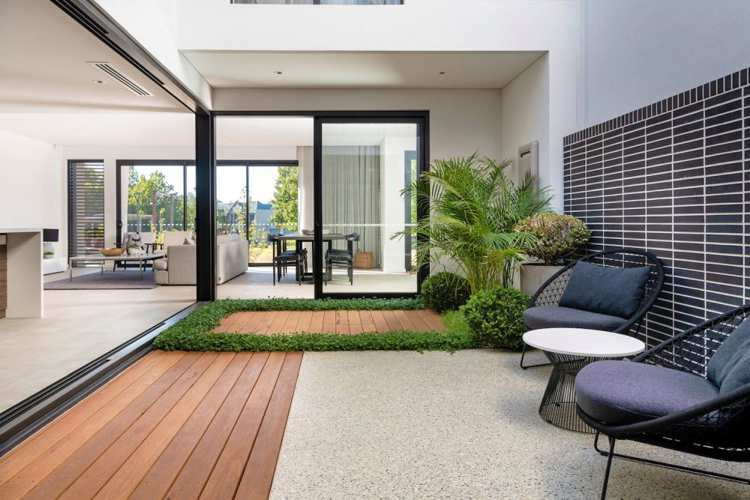 Why Our Passion For Landscaping Shines Through In Our Claremont Landscape Designs
We will be honest and admit that there are other landscaping companies who could do a great job for you, so it begs the question of "Why should you choose Principal Pools + Landscapes Claremont?". It all boils down to what differentiates us from other landscapers in Claremont, and that is our passion for landscaping.
At every stage of our process from going from a spark of an idea from a homeowner wanting to transform their outdoor space, to the completed design created in all its glory, we approach it with as much excitement and passion as we did our first ever landscaping design. At the core of that passion is our managing director Cullen Long whose interest in gardens and their design has been with him since he was just 4 years old.
From helping his parents in their garden at home, Cullen's career culminated in him founding and running Principal Pools + Landscapes, but if you think he spends all day in an office shuffling paperwork, you'd be wrong. Every day Cullen takes a hands-on role which invariably sees him consulting with each client to ensure we get their landscaping design 100% right.
Once the design has been rendered in 2D or 3D and the client approves it, we then set the wheels in motion to plan the engineering aspects of the design, allocate our landscaping construction team and select any of the approved contractors which are necessary. Once dates have been agreed with you, we will ensure the timetable is met and that the budget agreed for your landscaping is adhered to.