#1 LANDSCAPING COMPANY IN CITY BEACH
The landscaping and landscape design team works around the City Beach area often.
If you live in City Beach and have ever wondered how you might turn your yards or gardens into a stunningly beautiful outside feature, we are here to help. Hundreds of your fellow City Beach residents have asked themselves the same question, and the answer is Principal Pools + Landscapes, City Beach. We have a proud and impressive history of transforming gardens and yards in City Beach into stunning places of beauty, tranquillity, and splendour.
How do we do it? Well, there are many reasons, some of which you will discover on this page, however, the first of them must surely be our absolute passion for landscaping in City Beach. From the moment a prospective client makes their first call to us, through the consultation and landscape design process, and on to the completion of our work, the team at Principal Pools + Landscapes, City Beach strive to provide the best landscaping service possible.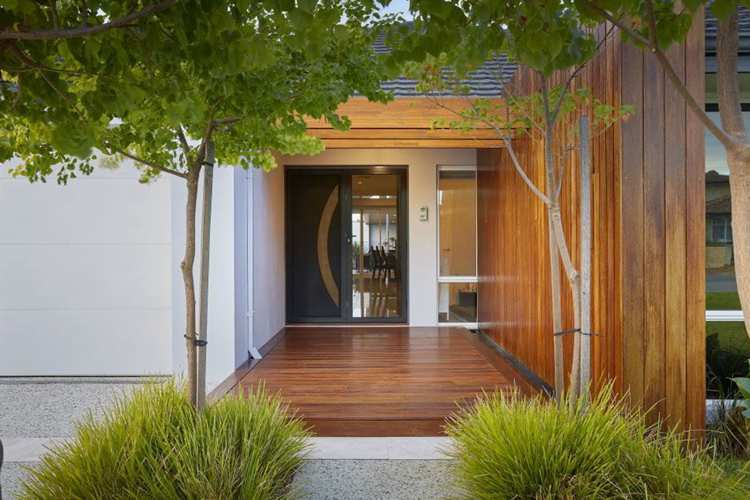 Premium Landscape Design City Beach
One of the questions we are often asked about landscape designs in City Beach is whether there is a limit as to how large or how small an outdoor space we can accommodate. The answer to that is, no there is not. Whether you have a small yard that you want to turn into something more visually appealing or have a huge garden that needs to be completely transformed, our team at Principal Pools + Landscapes City Beach will be delighted to help you.
By asking us to create your landscaped garden, you are taking the first step towards creating, not only a beautiful outdoor space for you and your family to enjoy but are also making the wise decision to enhance the value of your home. Landscaped gardens that have been professionally designed and constructed,  add to your property's value, and can also be the difference between any potential buyer saying "Yes" or "No" to purchasing it.
Maybe you plan to not move home for many years and that is one of the reasons we will always seek your ideas about the landscape design we are creating for you. Whatever your preferences are in terms of the layout, what is included in the design, and the scale of the landscaping, we will always seek to accommodate all of your wishes within your landscaped garden.
Professional Pool Landscaping City Beach
One of the huge benefits of living in City Beach is the weather, and doubtless, the opportunity to cool off from the hot sunshine appeals to you often. Therefore, why not consider enhancing your property with a concrete swimming pool which you and your family can not only enjoy swimming and relaxing in but also cooling off in when the thermometer reading goes off the scale?
Our professional team have experience in designing pools for properties of all types and thus the size, construction, and features your pool has can be adapted to suit your preferences and your property. Options exist for seating, roofing, and decking for your pool area with other enhancements such as lighting, heating, and having a wading area in your pool also available.
For those who want that extra bit of pampering, the inclusion of a spa is a hugely popular choice that many of our City Beach clients opt for. The thought of a combination of warm water and essential oils creating the perfect relaxation spot just outside your home must surely appeal.
You hopefully can see that there are plenty of choices to be made concerning having a pool a spa or both, and if you dream of your very own oasis within your garden then Principal Pools + Landscapes City Beach will ensure that our professional pool landscaping designers and installers turn that dream into a reality.
Landscapers City Beach With Multiple Accolades
The team at Principal Pools + Landscapes are proud of our long and impressive track record of helping residents in City Beach fulfil their dreams of having professionally landscaped gardens, first-class pools, and luxurious spas. A read of our many testimonials will confirm that our customers love what we have achieved for them.
However, we also take pride in the fact that it is not just our clients who say we create fantastic pools and landscapes, but our peers do as well. Industry groups such as the Landscape Industries Association and the Swimming Pool And Spa Association have awarded us numerous accolades and prizes for which we are truly thankful and proud to receive. These awards include Best Built Landscape Feature and Residential Landscape Designer of the Year.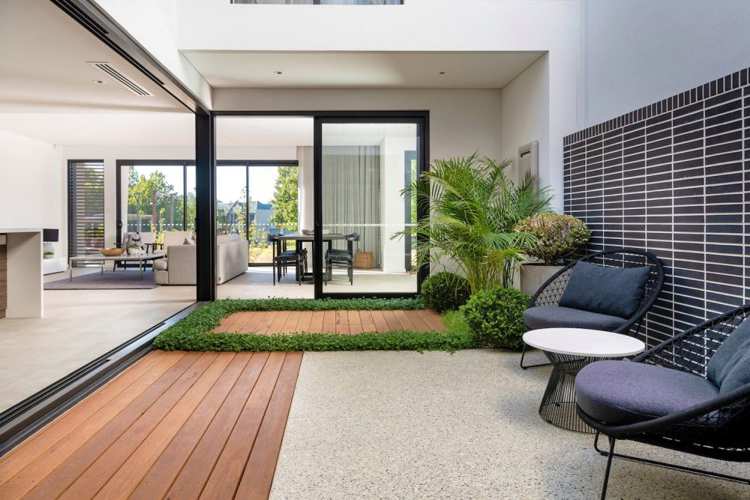 Why Our Unique Approach Delights Our Landscaping Clients In City Beach
There are very few companies where you will find the person running it taking a personal and hands-on approach to ensure every customer gets the best possible service, however, at Principal Pools + Landscapes City Beach, we do things differently. Due to his passion for landscaping and the business he founded over 15 years ago, our managing director, Cullen Long, consults with each client so he can be certain every landscape design in City Beach meets our highest standards.
Cullen's approach is highly popular with our City Beach clients because he takes into account the fact that no two homeowners will have exactly the same ideas about how they want their garden transformed. Every landscape design we create is unique because every homeowner and every home is unique.
Once we have consulted with you, we create your design in 2D or 3D and the moment we have your go-ahead on the design, we will then start the planning process. This includes choosing which members of our highly trained landscaping construction team will be working on the project and if necessary which qualified contractors will be required.
As we construct your landscape design, including your pool or spa if you have chosen to enhance the design with their inclusion, we will strive to keep disruption at your property to a minimum. Our years of experience of landscaping in City Beach allow us to ensure we finish every project on time, and within your agreed budget. Of course to make the process easier for you, we provide a single point of contact throughout, should you need to call us about your landscaping project.